Young Horse Care and Maintenance Tips for Beginners

Young Horse Care and Maintenance Tips for Beginners 
Taking care of an animal is truly a rewarding and selfless act. But, if you're welcoming a new young horse, you've to take some cautious steps. Young horses take time to adjust, and you have to make your Equine companion feel at home. But, your little efforts will go a long way! So, here are some excellent Young horse care and maintenance tips for beginners.
Let's have a look!
Start With a Vet Check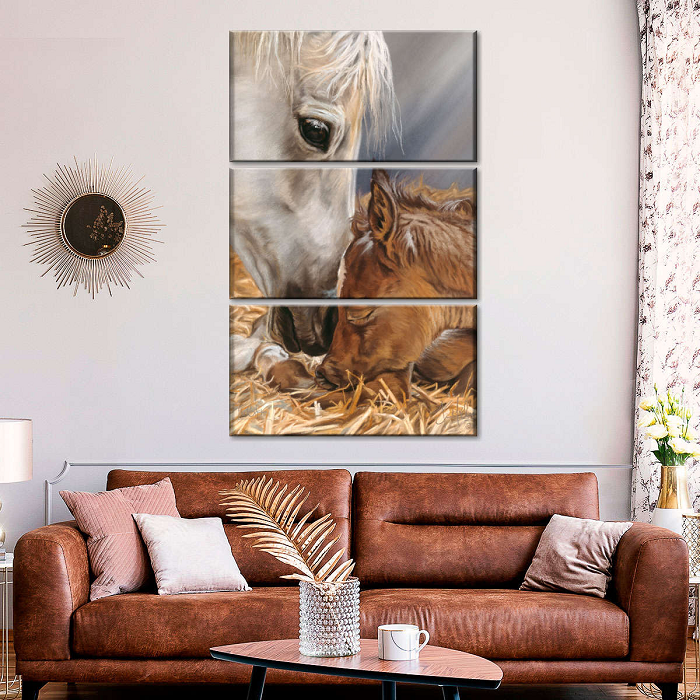 The first task you have to do properly to welcome your horse is by organizing a vet checkup. Tell the doctor about the horse's vaccination record, and discuss the next schedule. Also, arrange a thorough checkup of his overall and dental health and ask him for all the tips. It's important to ask for hoof care, deworming, and other procedures.
Regular Appointments With farrier
Whether your young horse wears or not wears the shoes, you have to go for a regular hoof checkup. The appointment with the farrier every 6 to 8 weeks can be very helpful. The farrier will trim the hooves accurately so that the young horse attains perfect balance and feels comfortable. 
Organize the Space
You must be all excited to bring this cute young horse home and give him a great welcome by organizing his space. So, start by preparing a strong shelter with good gates and barns. 
The young horse may try to run away, so never ignore the need for a good stay. Collect wood shavings or straw from a supplier for his bed. The arrangements of the space can depend on your budget.
A young horse requires more attention, love, and care to style. So, prepare yourself for this new responsibility and remind yourself of the same by hanging these superb horse paintings by ElephantStock in your home. This will be a cute gesture for the upcoming new member, look beautiful and fill you up with enthusiasm.
Grooming is Very Important
A proper grooming routine for the young horse is very important to avoid all the diseases, worming, etc. so, you can buy:
Body brush

Sweat scraper

Metal curry comb

Mane comb

Hoof pick

Hoof oil and brush
A good grooming routine from the initial days develops healthy habits, increases blood circulation, and lets you examine his body. Lastly, before his arrival, disinfect the stable with pest sprays and clean the place thoroughly. 
Develop a Routine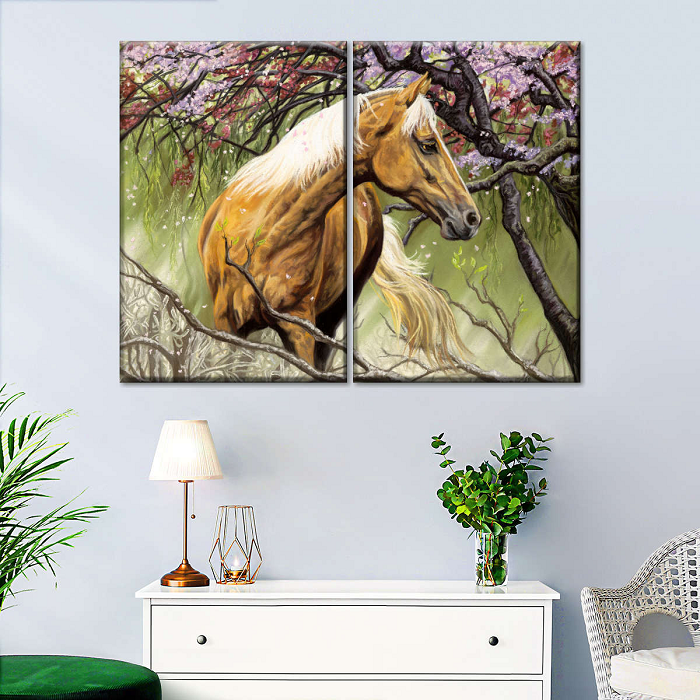 Developing a routine in young horses is very important, and for that, you have to train them. In addition, spending time with the young horse will not let him feel alone, and he will develop a bond with you. So, time for walks runs, feeding, sleeping, etc., will make him overall fit.
Feeding the Young Horse
A young horse should not feed on the grass all the time. Yes, fresh grass is good, but you must balance the diet with grains, hay, and supplements. If you keep feeding one type of food daily, the horse may develop colic diseases. So, a balanced diet having all the nutrients is quite important. Also, empty and refill their water baskets daily morning and at night for freshwater. 
Always Keep the Equipments Ready
The right equipment needed for caring for the young horse can prove very helpful and ease the horse. Some of the important equipment to consider are:
Go for a head collar and lead rope (Always keep spare)

Feeding and water buckets

A good Saddle and bridle: which fits your young horse perfectly.

Some brushing boots

Some carpets and rugs for his seating.
Create A First Aid Box
A first aid box is very necessary. The young horse may try to run or jump for escape. Also, while the horse is new to the palace, he may hurt himself. So, create a box having badges, tweezers, scissors, wound ointments, A ready-to-use poultice, antibiotic spray, etc., and always keep the vet's contact number handy.
Have a Happy Time With Your Young horse!
Welcoming a horse is a thrilling and adventurous feeling. Making him comfortable, spending time, and taking good care of him is great. The animal also returns love in the form of loyalty and unconditional love!