Breeders' Cup Classic Top Contenders: Who Should I Bet On?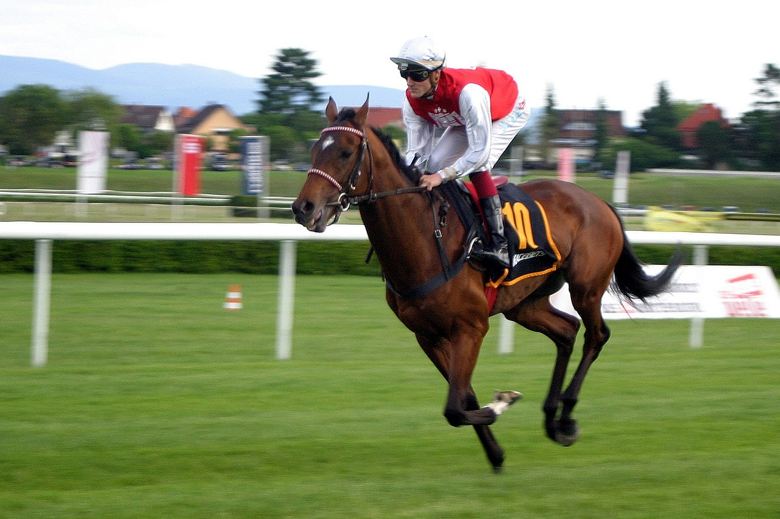 The Breeders' Cup World Championship is just around the corner, and with every day closer to the event, the top contenders are slowly forming. Many bettors are now gearing up and preparing themselves and their sportsbook for the upcoming November 3-4, 2023, race.
This two-day event is the most awaited race in all year-long horse racing events. It's a great way to end the year and the conclusion everyone has been waiting for since the Triple Crown series. You read it right. Some contenders in the Triple Crown series are also competing in the Breeder's Cup. So, you won't know who's the best three-year-olds (and up) until you watch the Longines Breeders' Cup Classic (G1).
Continue reading to learn more about the top contenders of this race and how they secured their spot as early favorites.
Archangelo
Jockey: Javier Castellano
Trainer: Jena Antonucci
Owner: Blue Rose Farm
Ridden by jockey Javier Castellano, Archangelo won in the previous Belmont Stakes (G1) on June 10. He earned the hearts of fans and admirers worldwide when he won in the 11/2-mile Belmont Stakes or the "Test of Champions." This win made Archangelo's trainer, Jena Antonucci, the first female trainer in Triple Crown history to win the event.
Archangelo wasn't an immediate genius in the tracks. He lost in his first two career starts before consistently winning his next three, a race in the Gulfstream Park, Peter Pan (G3), the Belmont Park, and the Belmont.
Jena Antonucci trains Archangelo at the Blue Rose Farm, where its owners spent $35,000 to acquire him at the 2023 Keeneland September Yearling Sales. This fan favorite's sire is Arrogate, the 2016 Breeders' Cup Classic (G1) winner. As you can see, with his exceptional rigor and fast running style, it's no wonder that Archangelo, like his sire, is a fan favorite.
If you're interested in wagering in this year's Breeders' Cup World Championship Classic Race, look up the TVG breeders cup odds and lines to get started early and place your bets on the top favorites like Archangelo.
Geaux Rocket Ride
Jockey: Mike Smith
Trainer: Richard Mandella
Owner: Pin Oak Stud LLC
Geux Rocket Ride has many years of experience. He had four career starts before he proved to horse racing fans that he's a name you should remember. He had his coming out party last July 22 in the Haskell Stakes race at Monmouth. In this race, he displayed his incredible speed and grit. He towered over the other three-year-olds in the race.
If you didn't know, the Haskell Stakes (G1) is a Breeders' Cup Challenge race, and Geaux Rocket Ride won with all expenses paid entry to the Longines Classic (G1) in the Breeders' Cup World Championship.
White Abarrio
Jockey: Iran Ortiz, Jr.
Trainer: Richard Dutrow, Jr.
Owner: C2 Racing Stable, LLC and La Milagrosa Stable, LLC
White Abarrio had a good year as a three-year-old. He won the Holy Bull race (G3) and the Florida Derby race (G1) during only the opening months of 2022. Of course, as sports enthusiasts like to say, the only way is to go up, and that's exactly what White Abarrio did this year as a four-year-old.
Thanks to his continuous improvement and resounding triumph in the August 5 Whitney race (G1) at Saratoga, he has become one of the Longines Breeders' Cup Classic (G1) early favorites. So, if you're considering placing future bets on the Breeders' Cup World Championship, keep White Abarrio in mind and wager on them.
White Abarrio's jockey is Iran Ortiz, Jr.; his owners are C2 Racing Stable, LLC and La Milagrosa Stable, LLC. His trainer is Richard Dutrow, Jr., who has recently returned from a 10-year suspension due to medication violations and disregard for authority.
Despite this setback, Dutrow is hopeful and looking forward. Dutrow is best known for his success during the Kentucky Derby (G1) in 2008 and Preakness Stakes (G1), where he trained Big Brown and led him to victory.
Arabian Knight
Jockey: Flavien Prat
Trainer: Bob Baffert
Owner: Zedan Racing Stables, Inc.
Arabian Knight is another early favorite for the Breeders' Cup Classic. Many believe that he's making up for lost time quickly but efficiently. His trainer is Bob Baffert, a hall-of-fame trainer. Baffert decided not to introduce the colt to the Triple Crown fiasco this year, giving him enough time to prepare for the Longines Breeders' Cup Classic (G1). If Arabian Knight wins in the Classic race, his trainer, Bob Baffert, will have his fifth success in this $6 million purse race.
He won in the Challenge Series: 2023 Fanduel Racing Pacific Classic, where he turned the tables against another fan favorite, Geaux Rocket Ride. In his fourth career start, he won this Challenge race to the Breeders' Cup Classic and earned an all-expenses paid entry to the Longines Breeders' Cup Classic race (G1). Baffert and his owner are taking good care of the Arabian Knight.
Final Thoughts
Who will win the $6 million purse? Many Breeders' Cup fans are on the edge of their seats, counting the days that November 3-4 will arrive. The odds and lines for the top contenders are now up, and many are now placing their bets.
If you're interested in wagering among top contenders, who many presume will win, use the list above to help you navigate horse wagering. Will you wager on Archangelo, Geaux Rocket Ride, White Abbario, or Arabian Knight?